35.074
Monochroa moyses

Uffen, 1991
Monochroa moyses
Status and Distribution
Very local, restricted to coastal areas of East Anglia, south and south east England. Occasionally present in good numbers at some sites.
National Status: Nationally Scarce A
Bradley & Fletcher no: 744a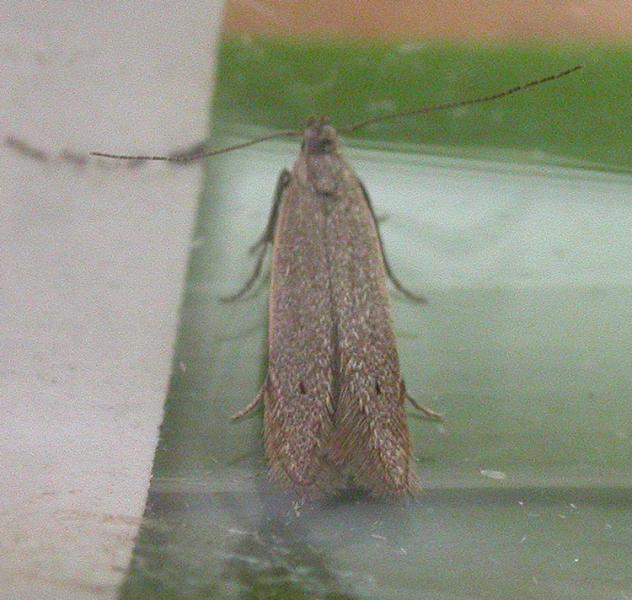 Photographer:
© P Kitchener
Finding the Moth
Larva: mines the leaves of the rush from mid-August to mid-October. The larva can then either overwinter in the mine or vacate the stem to overwinter elsewhere. Pupation takes place in the Spring. Elachista scirpi (Lepidoptera: Elachistidae) also mine the leaves of this plant.
Adult: can be disturbed amongst the foodplant and has been known once to come to light.
Similar Species
The smallest of the Monochroa species, the forewings rather plainly marked with pale-based grey scales and a black spot in the centre of the wing at three-quarters. It has an indistinct pale ochreous oblique dash by the base of the costal cilia at three-quarters. The combination of size, colour and habitat requirements should assist with the identification but dissection may sometimes be necessary with worn specimens. See also notes in 'Finding' section of Monochroa hornigi.
January, February, March, April, August, September, October, November, December
Single-brooded during June and July.
Earliest: 27th May 2008 (VC11)
Latest: 30th July 2008 (VC11)